Adventure through Peru, Bolivia & Argentina
Booking Dates
07/02/2023 through 12/04/2024
Travel Dates
07/02/2023 through 12/07/2024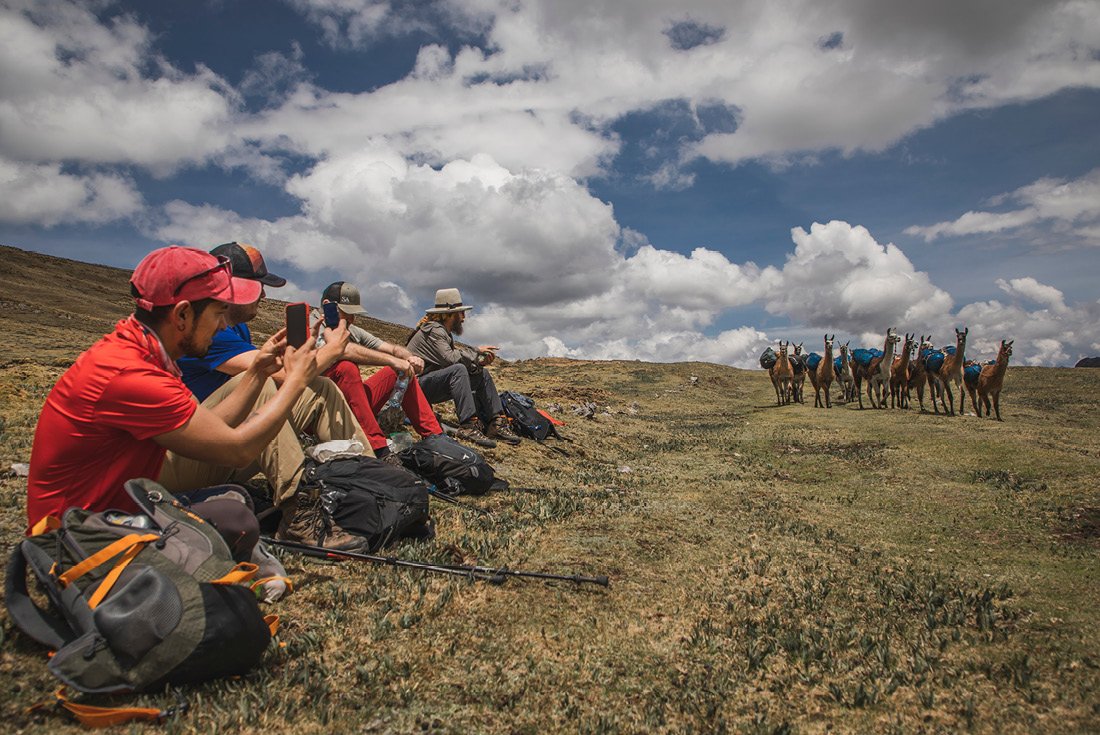 Peru, Bolivia & Argentina Adventure

Follow the path of the Andes in South America on a 35-day adventure that hits both modern cities and ancient worlds. Spot birdlife circling canyons and search for signs of life in vast salt flats and lunar deserts scapes. Get acquainted with the local cultures at La Paz's markets and the homes on the floating islands of Lake Titicaca. Learn the mysteries of the Nazca lines, wander the streets of Cusco and trek to the mighty Machu Picchu. With stops at Lima, Cusco and vibrant Buenos Aires and a local to lead the way, your South American adventure is jam-packed with fascinating experiences and plenty of space for independent travel.

Activities
Lima – Leader-led walking tour
Colca Canyon – Guided tour
Colca Canyon Condor Visit
Cusco – Leader-led orientation walk
3 Night/4 Day Inca Trail (or 2 Night/3 Day Inca Quarry Trail) guided hike(s) with porters' support. Or guided Cusco stay (Machu Picchu by train)
Machu Picchu – Entrance & Guided visit
Sacred Valley – Community visit & lunch
Lake Titicaca – Boat tour & Homestay
Salt flats – Visit to 'Fish Island/Inca Wasi'
Uyuni – Colchani Salt Factory Visit
Eduardo Avaroa National Reserve – Altiplano tour including Laguna Colorada & Laguna Verde
Highlights
Take an unforgettable 4WD adventure across the Salar de Uyuni – some of the largest salt lakes in the world. Pass cactus islands, train cemeteries and mineral lakes teeming with flamingos.
A trip through Peru wouldn't be complete without a visit to Machu Picchu. With three different options to choose from, how you experience this lost Inca citadel is up to you.
Get under the skin of Buenos Aires with plenty of time to explore. With its eclectic neighbourhoods, emphasis on food and wine and huge theatre scene, it's the perfect place to travel independently.
Wake early and observe Andean condors taking to the sky during their morning routine as the sun rises in the spectacular Colca Canyon.
Experience a memorable night with a local family on Lake Titicaca, taking you right to the heart of island traditions.
At Intrepid we've always been about balancing profit and purpose and as the largest B Corp certified operator on the Inca Trail we're committed to operating our treks for the benefit of all – join us and help make the world a better place.
| Day | Description | View All |
| --- | --- | --- |
| Day 1 | Lima | Details |
| Day 2 | Lima | Details |
| Day 3 | Paracas | Details |
| Day 4 | Nazca | Details |
| Day 5 | Arequipa | Details |
| Day 6 | Arequipa | Details |
| Day 7 | Colca Canyon | Details |
| Day 8 | Arequipa | Details |
| Day 9 | Arequipa - Overnight Bus to Cusco | Details |
| Day 10 | Cusco | Details |
| Day 11 | Inca Trail, Inca Quarry Trail or Train option | Details |
| Day 12 | Inca Trail, Inca Quarry Trail or Train option | Details |
| Day 13 | Inca Trail, Inca Quarry Trail or Train option | Details |
| Day 14 | Inca Trail, Inca Quarry Trail or Train option and Machu Picchu / Ollantaytambo | Details |
| Day 15 | Sacred Valley / Cusco | Details |
| Day 16 | Cusco | Details |
| Day 17 | Puno - Lake Titicaca | Details |
| Day 18 | Puno | Details |
| Day 19 | Puno | Details |
| Day 20 | La Paz | Details |
| Day 21 | La Paz | Details |
| Day 22 | La Paz | Details |
| Day 23 | Sucre | Details |
| Day 24 | Sucre | Details |
| Day 25 | Potosi | Details |
| Day 26 | Uyuni | Details |
| Day 27 | Salar de Uyuni | Details |
| Day 28 | Salar de Uyuni | Details |
| Day 29 | Uyuni | Details |
| Day 30 | Uyuni – Tilcara | Details |
| Day 31 | Tilcara | Details |
| Day 32-34 | Buenos Aires | Details |
| Day 35 | Buenos Aires | Details |